Hotel Gsoihof
The farm hotel in Villnöss / Dolomites – South Tyrol
Spend your holidays in South Tyrol in a rustic farm hotel on the sun-drenched southern slope of the Villnöss valley. Our Hotel Gsoihof is located outside the village of St. Peter / Villnöss in a very quiet, traffic-free landscape with a fantastic view of the Geisler peaks and into the valley. Already at first glance you will notice the striking historical references that characterize our hotel in Villnöss. It has evolved from a 13th-century mansion, whose typical architecture today is just as unmistakable as the traditional furnishing of the rooms with their traditional wood paneling. There are even a few rooms which, despite modern reconstructions, are directly attributable to the medieval building. Your accommodation in Villnöss not only gives you direct access to the Dolomites, which you can see almost at your doorstep – it also brings you into contact with our beautiful country, its traditions and its past.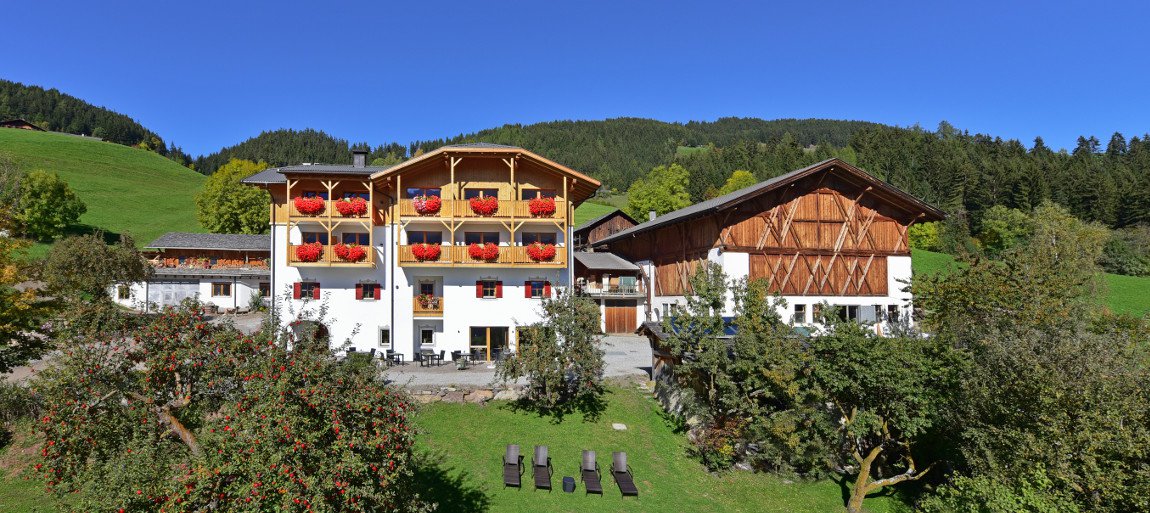 Enjoy a holiday
in the world natural heritage of the Dolomites
Luxury rooms
Enjoy your stay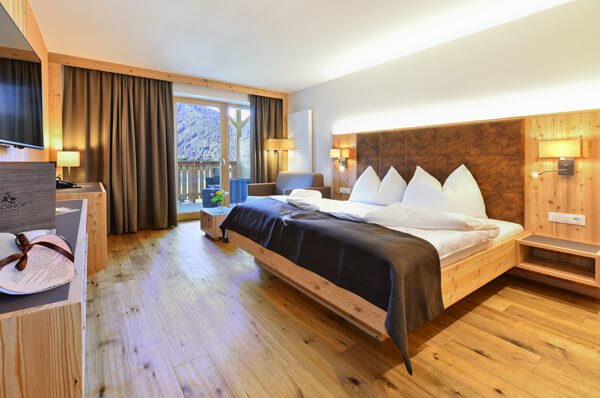 Luxury roomsread more…
Gourmet cuisine
Let yourselves be pampered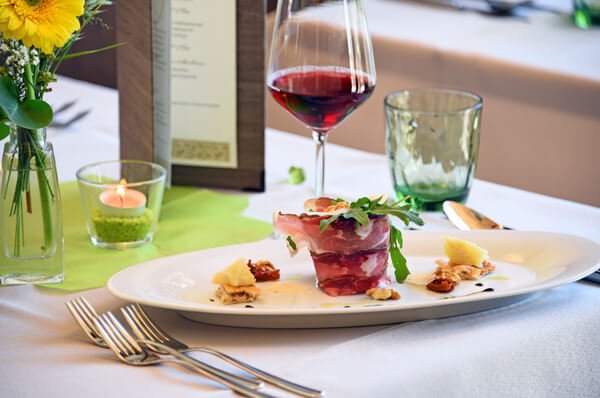 Gourmet cuisineread more…
Farm cheese production
Taste our specialties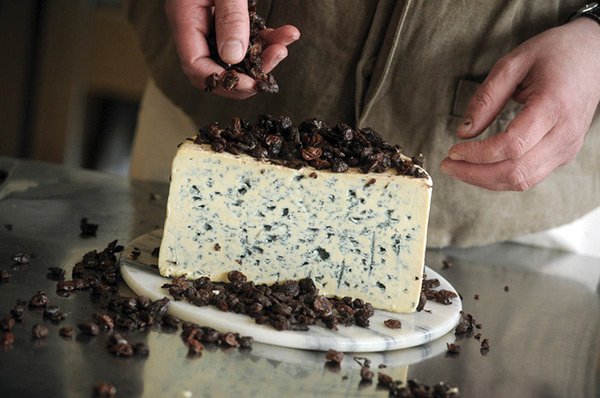 Farm cheese productionread more…
Your spacious accommodation
in Villnöss valley with alpine flair and view of the Geisler
Our newly renewed hotel waits for you with many nice double rooms and suites, one of which surely meets your individual needs. Our 10 generous double rooms have a size from 26 to 28 m2 and are oriented towards north-west and south. Even more living space for a carefree holiday is offered by our south-facing 2 Gsoihof suites with a surface from 32 to 36 m2. If we combine our double rooms upon your request, we will be able to create generous family suites with approx. 50 m2. These, like all rooms to the north-west, have garden terraces. The other rooms have balconies with a fantastic view of the Villnöss valley and the Geisler peaks. All rooms are modern and equipped with free WiFi access. The decorations are held in the Alpine South Tyrolean style, which is characteristic for the Villnöss valley. Warm colors and wood create a cozy flair in which you will be happy to stay. Your accommodation in Villnöss can be easily reached by elevator via all floors and some rooms are barrier-free. Each room is equipped with cozy bathrobes and terry slippers. In the summer months, you can start paying the first visit to our in-house panorama swimming pool and relax on our sun terrace or in the sun loungers on our large lawn.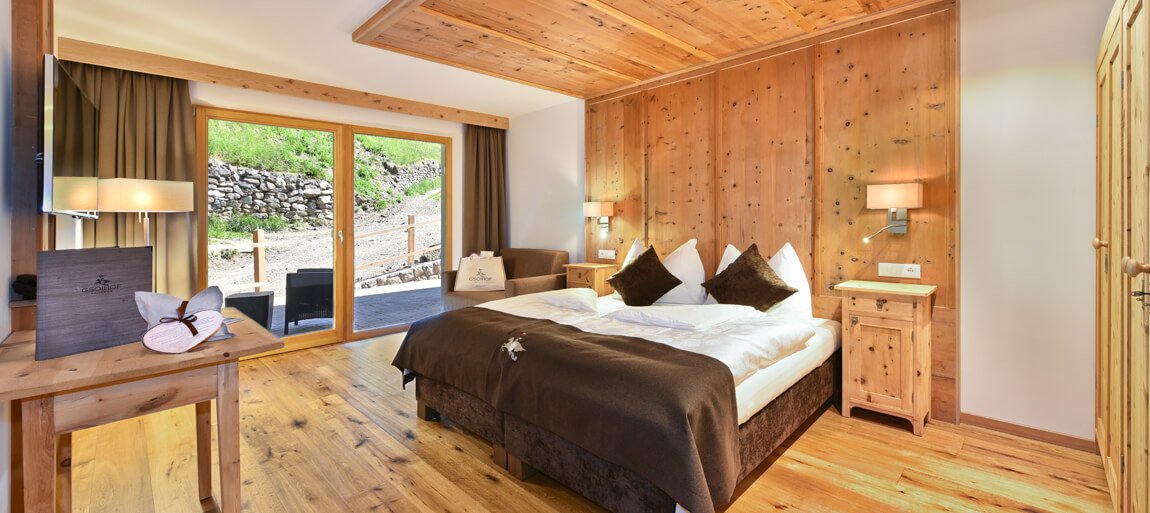 Our Hotel in Villnöss
delights you with gourmet dishes
Are you gourmets, giving great importance to refined cuisine? Then you are at the right place in our gourmet restaurant. By booking an half board service at the Hotel Gsoihof we spoil you with a welcome drink, a rich breakfast buffet and, as a culinary highlight of the day, with a 4-course-menu with salad and cheese buffet in the evening. We serve traditional specialties of the South Tyrolean cuisine, for which we only use farm products. The noble drops served together  with meals are stored in our well-stocked wine cellar. Once a week our delicious cake buffet is open. If you want to know, where the ingredients for all the delicious food come exactly from, then take a look into our agriculture. As a farm hotel, the Gsoihof holds 20 cows for milk, butter and meat, cultivates vegetables and herbs and manages its own cheese dairy. For our guests, there is always the possibility for a visit a stable, a walk with the laterns around our hotel in Villnöss or to participate in the bread baking.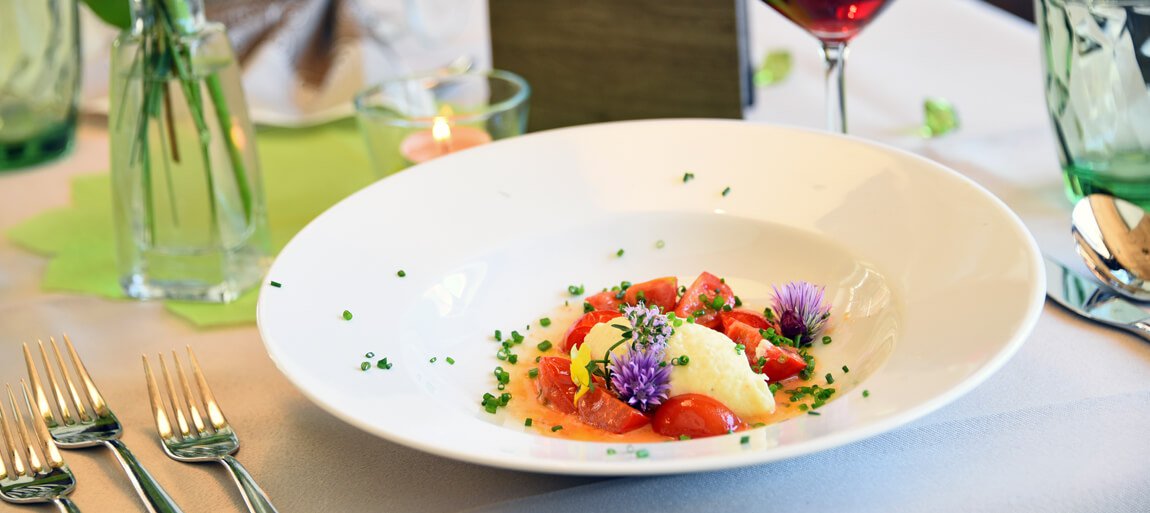 A house with a long history
and artistic furniture

The history of our house is by the way no less interesting than our beautiful location and our service. Our farm hotel was formerly one of the largest farms in the Villnöss valley. And with the founding year 1268 also one of the oldest.1929, as more and more holidaymakers arrived in our region, this was turned into a pension. Here, too, we were a pioneer in the tourism of Villnöss, when tourism was formerly called "Fremdenverkehr" in German. In addition to many other dear guests, the artist Hans Luthmann (1888 to 1945) sticks in our memory. The famous landscape painter in the 1940s was guest of the Hotel Gsoihof for months and painted during this time some pictures, which today hang throughout the hotel and also in the rooms. This artistic touch gives our house a unique atmosphere.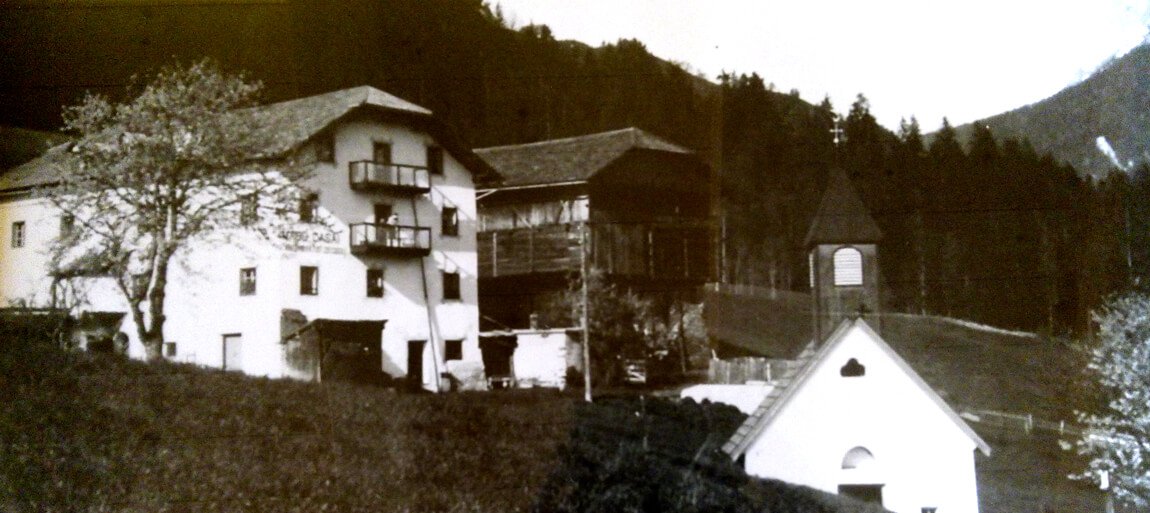 Villnöss in the Puez Geisler Nature Park
The dream of all active tourists

Hotel Gsoihof is located in the Villnöss valley, a side valley of the Eisack valley. Not only this is the home of Reinhold Messner – our valley has been a UNESCO World Heritage site since 2009 and has been declared one of the 199 most beautiful landscapes on earth. We are sure that you can understand this choice in your holiday day by day. The Villnöss valley, surrounded by the majestic Geisler group, is an Eldorado for every activist. At the foot of the "pale mountains" in the Puez Geisler Nature Park, in the picturesque villages and the green valley slopes, you will find wonderful hiking trails, can daily undertake new mountain tours to the Dolomites, explore the region with the mountain bike and find best conditions also for winter sports in Villnöss. The majesty of the landscape is the expression of our proximity to the mountains: in the south to the Geisler peaks, in the west to the Peitlerkofel and to the imposing chain of the Aferer Geisler in the north. As part of the network "Alpine Pearls", Villnöss is committed to gentle mobility and offers its guests an ideal environment for recreation. And if you would like to get to know our neighboring regions, you will quickly reach the monastery Säben near Klausen or the old episcopal town of Brixen, which invites you to stroll, to enjoy an ice-cream and do shopping in the baroque city center or at the Christmas market.
Lush leisure activities at the foot of the Dolomites
You can also relax in our Hotel Gsoihof. From your accommodation in Villnöss it is not only a few steps to the solar heated swimming pool – you will also find a volleyball court with net and basketball basket, a table tennis table, a table soccer and a children's playground. Football can be played nearby. And in the evening you can grill at our fire place or light a romantic camp fire. Perhaps would you like to visit our charming in-house chapel? Whatever you plan to do, you will always be in the breathtaking presence of the Geisler group, whose pinnacles look like a landmark over our hotel.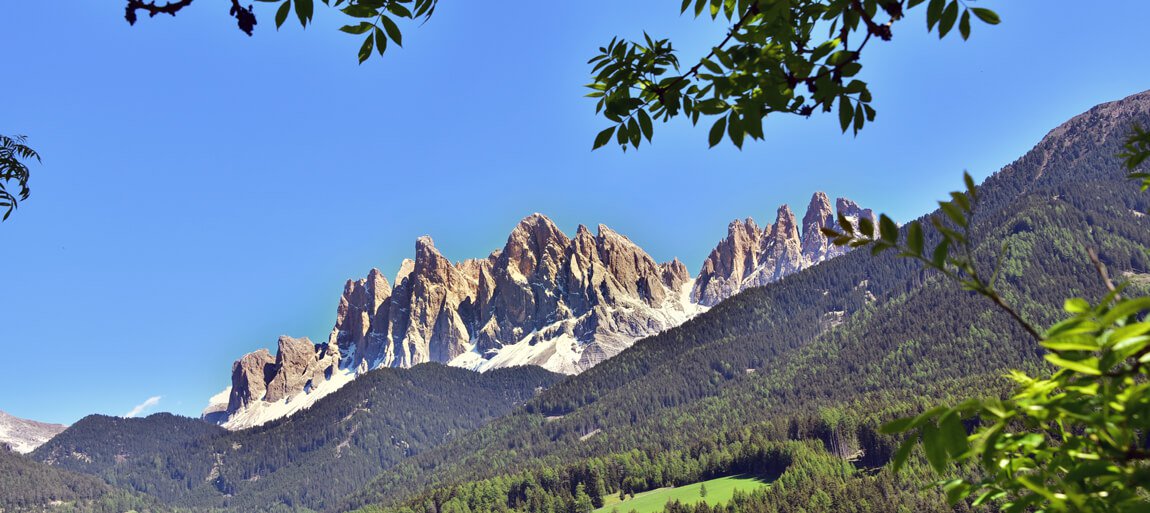 The Hotel Gsoihof is so easy to reach
For sure do you come across the Brenner motorway? Then take the Klausen / Chiusa exit and head towards Brixen / Bressanone until you reach the junction to Villnöss valley / Val die Funes. Follow this road to the center of St.Peter. From here, head towards Coll. Turn right at the next turn and follow this road until the end. There you will find our hotel Gsoihof, which has a large private car park.
And so easily you will move for free across the Villnöss valley and South Tyrol
Leave your car for the duration of your stay at the hotel, save money and avoid unnecessary stress! As our guest you receive the DolomitiMobilCard free of charge, which allows you to use the public transport in the whole South Tyrol for free and without restriction. In addition, you have free entry to 80 museums, for example Messner Mountain Museums or the "Ötzi Museum" in Bozen. In addition, you will get many other benefits, about which we will be glad to provide you with detailed information upon request.
Let yourself be lured by the magnificent Dolomites and visit our farm hotel in the Villnöss valley. We look forward to your room inquiry!