On a hiking holiday in the Dolomites
at the foot of the Geisler peaks!
Hiking and Villnöss are synonymous. Whoever says the one automatically means the other. And if you are roaming for the first time on our beautifully situated pastures during your hiking holiday in the Dolomites, you can make extensive panoramic tours, hikes from hut to hut, overcome rugged mountain passes, climb up majestic peaks, or follow gentle valley curves through ancient cultural landscapes. In the Puez Geisler Nature Park you will find a huge hiking parade with the famous Geisler peaks as main attraction. During your hiking holidays in Villnöss you can go on tours for every need and rely on a well-marked network of 33 circular hiking trails and numerous other worthwhile routes.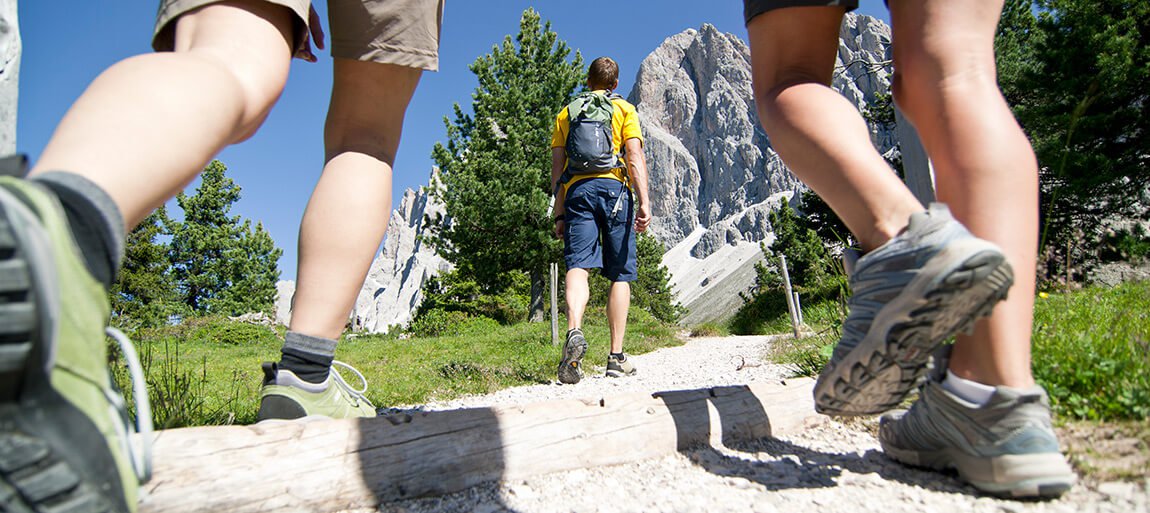 Enjoy a holiday
in the world natural heritage of the Dolomites