The special wedding location
in South Tyrol
The date for your wedding celebration is already fixed? Congratulations! For the most beautiful day in life, have a unique wedding location in South Tyrol – our wedding hotel in Villnöss with a view of the Geisler peaks. In the circle of your family and your best friends, you will feel at home in our ambience with roots in the 13th century. The aura of our old walls, the service around your stylish wedding celebration and the opportunity to accommodate guests at the hotel you will surely keep as an unforgettable memory. From the delicious wedding aperitifs to individual arrangements – when everything must be perfect during your celebration, then you are right with us. Our beautiful Gsoi's chapel is by the way an excellent place to say yes!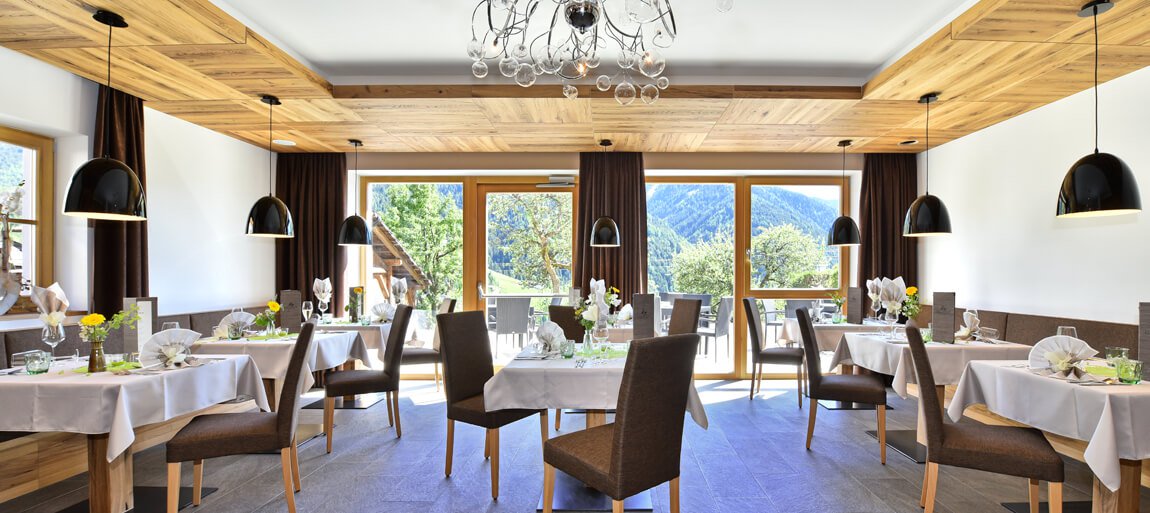 A nice place
for all family celebrations
With us, you can, of course, also celebrate your anniversaries, birthdays, baptisms and other family celebrations with your loved ones. Our gastronomy and an experienced team will prepare you a splendid day according to your wishes. Please let us know your ideas while booking. This way we can initiate everything in time, what will contribute to the carefree success of your family celebration.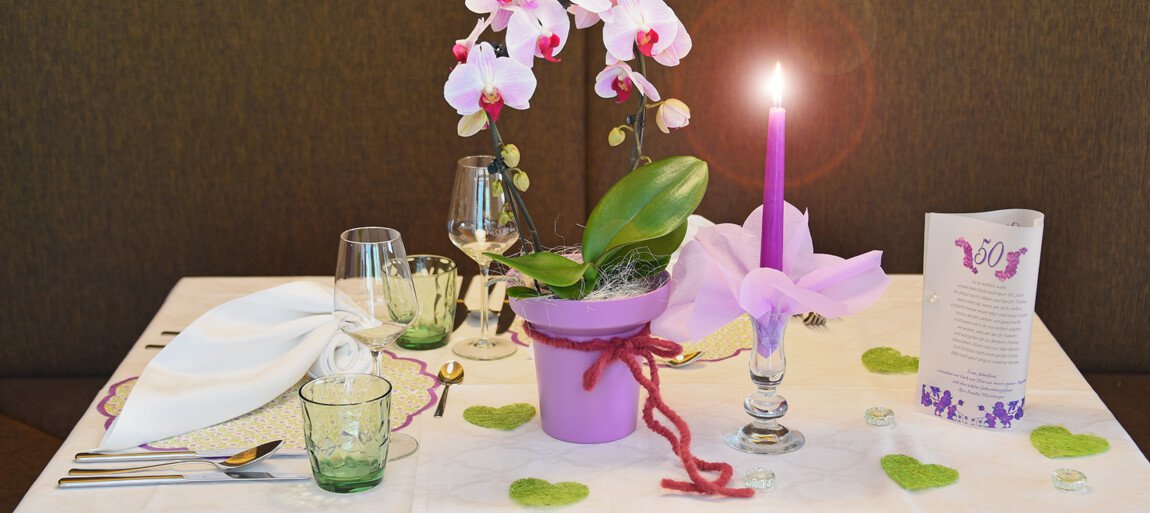 We are happy to arrange
business dinners
Whether business success, company birthdays or another special event – transfer your next business celebration into our hotel in Villnöss. Here you can look back on what has been achieved and work together on new tasks. You can rest assured that we can provide you and your employees with professional support during the planning and efficient execution of your company events.